Having a weekend to potter about the house meant that I not only got my weaving room sorted, it also meant that I finally got around to washing a whole pile of handspun fibre that had been waiting for a critical mass to form.


A whole pile of wet fibre on the kitchen sink...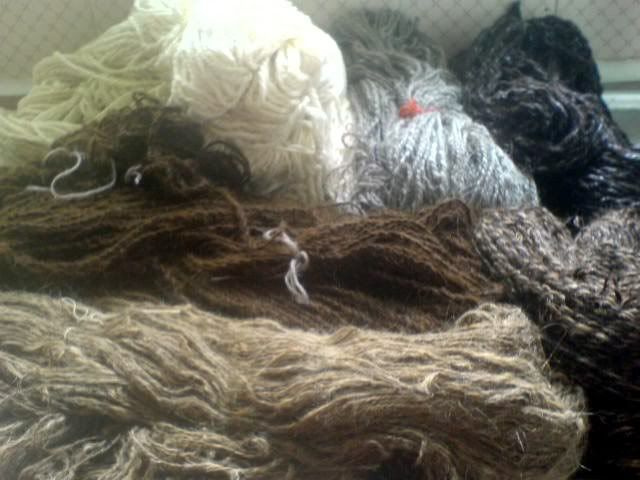 A close-up of the structure of the troublesome suri alpaca I've been discussing for the last two years: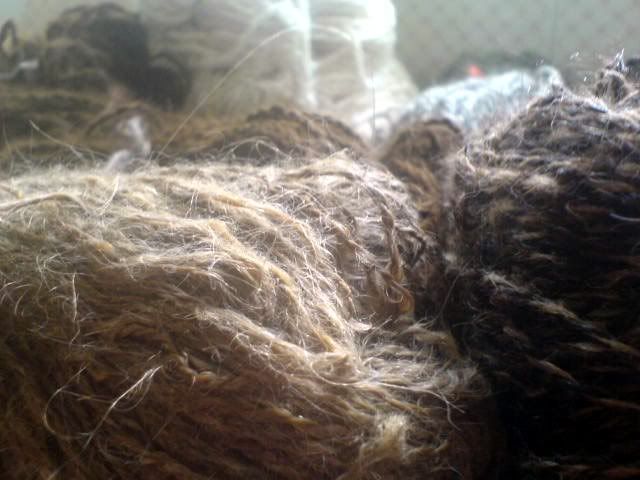 ...beautiful, isn't it?

And finally, my bathroom, smelling like a wet animal: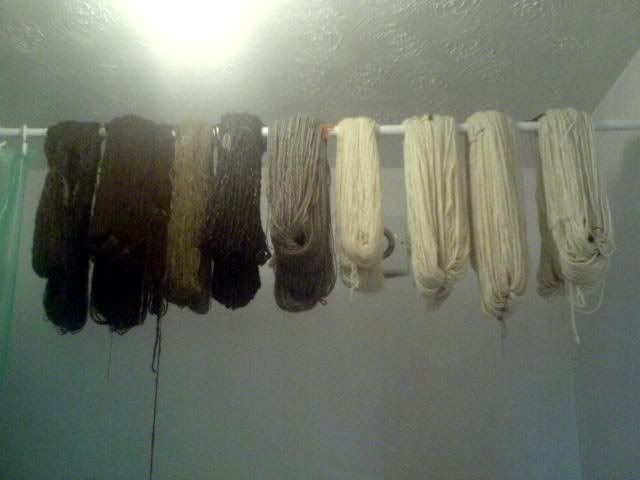 From left to right: suri alpaca and dark brown alpaca plyed together to make a lovely multi-colour yarn, dark brown alpaca, the suri alpaca (finely spun), black welsh wool (thickly spun), grey welsh top wool, 21-micron Australian merino, spun as singles, and three skeins of the same merino, spun as a chunky wool. This is all part of the 2 kg of merino top I brought from Australia.

The Merino will probably end up being knitted into a sweater, if I ever decide to make my peace with knitting. The welsh tops will become part of the experimental rug I'll be making soon, and the alpaca is destined to eventually become part of the alpaca and wool hall runner project.

I know how to have fun, I tell you!