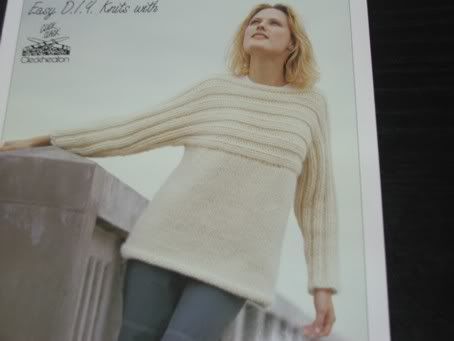 It's become a green sweater for the woman I've been staying with. I experimented with some green single-spun rayon yarn I'd bought for next-to-nothing and realised that the colours would suit her better than they would me. It turned out that the colours looked best with all three knitted together, and this has slowly been turning into a very heavy, chunky sweater: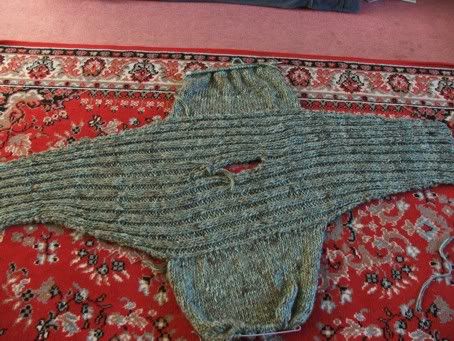 Laid out on the floor, with the arms left and right (this is knitted in rib from one wrist to the other), and then the front and back attached to that, to the top and bottom of the photo.

Close-ups of the rib and stocking stitch fabric: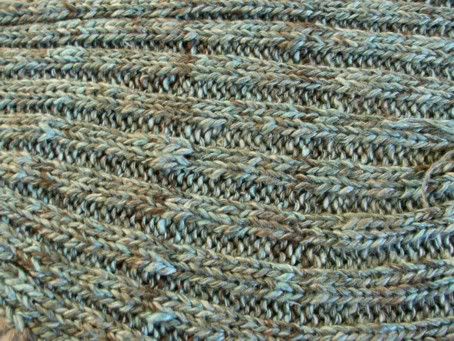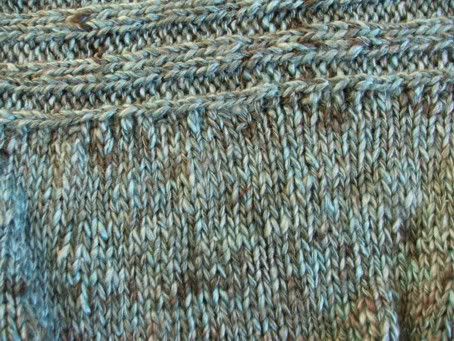 And the sweater as it will appear when made-up (the purl hem is yet to be knitted, but this will be done within the next day or two):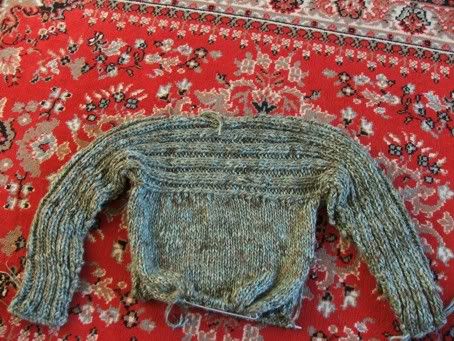 The recipient wants this to be made shorter than it appears in the initial photo. I'm uncertain about how well this will work, as the pattern is so top-heavy with the rib. I'll find out very soon, I guess.