As part of a hand-painted dying class, I bought a skein of NZ artisan lace-weight merino wool, and made a warp for a scarf. Then I hand-painted it a number of jewel colours.


I painted the blocks of colour yellow-orange-green-brown-green-orange-yellow, and so on, down the length of the 2.5 metre warp. I had wanted to make this a "fire" scarf, in yellows, oranges and reds, but there wasn't a red available that I was happy with. The blocks were painted on the digaonal rather than straight across; something that others considered to be a bold experiment as I had paid $22 for the wool! However the picture was clear in my head, so I ended up with this...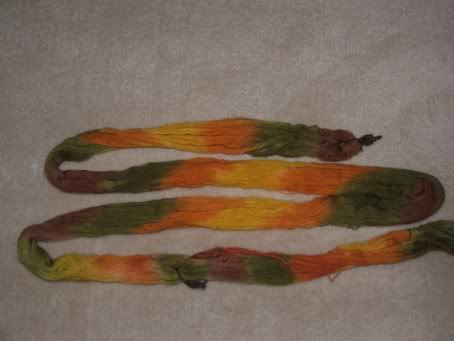 Still having half of the lace-weight skein left, once I had it home I dyed it black to use as the weft, and chose a warp-faced pattern to show off the colours. With all the handling the warp got with dying and washing, when I went to put it on the loom I ended up opening the diagonals part of the way through, which gace the colour change a chevron pattern. It looked good on the loom: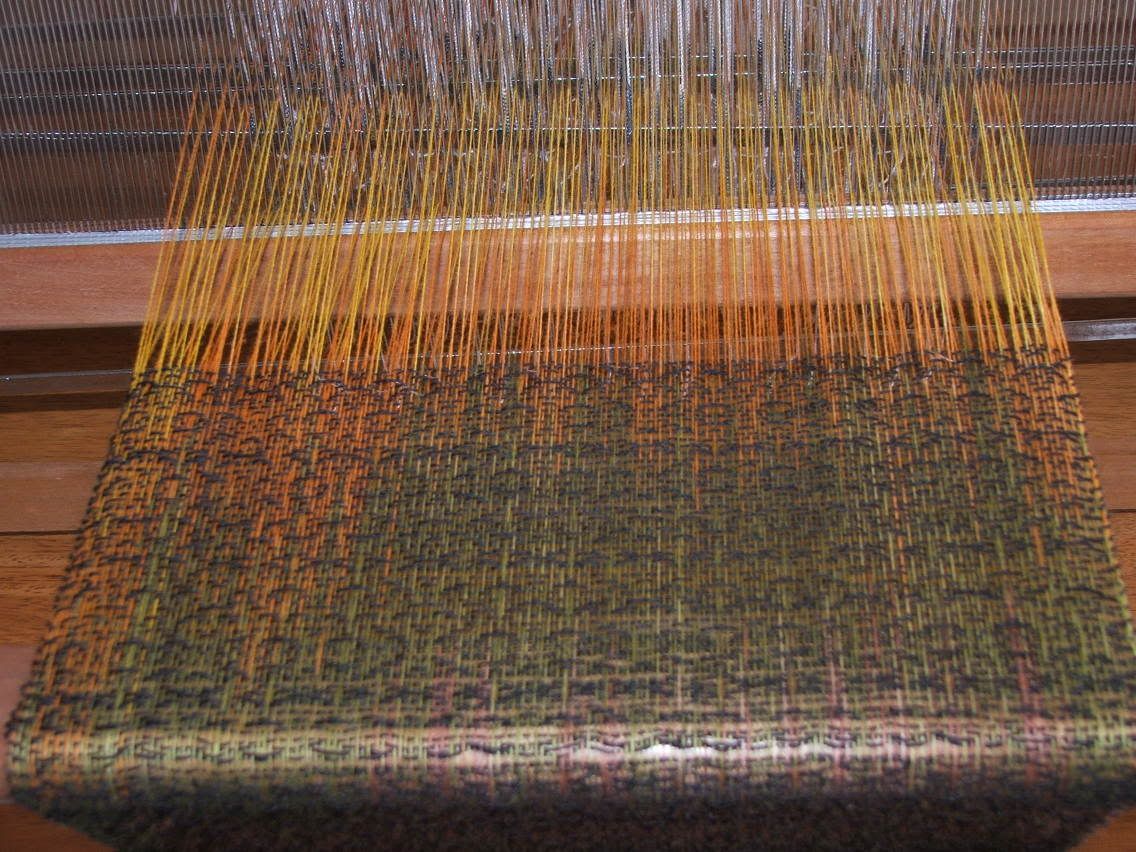 ...and even better, once off and fringed: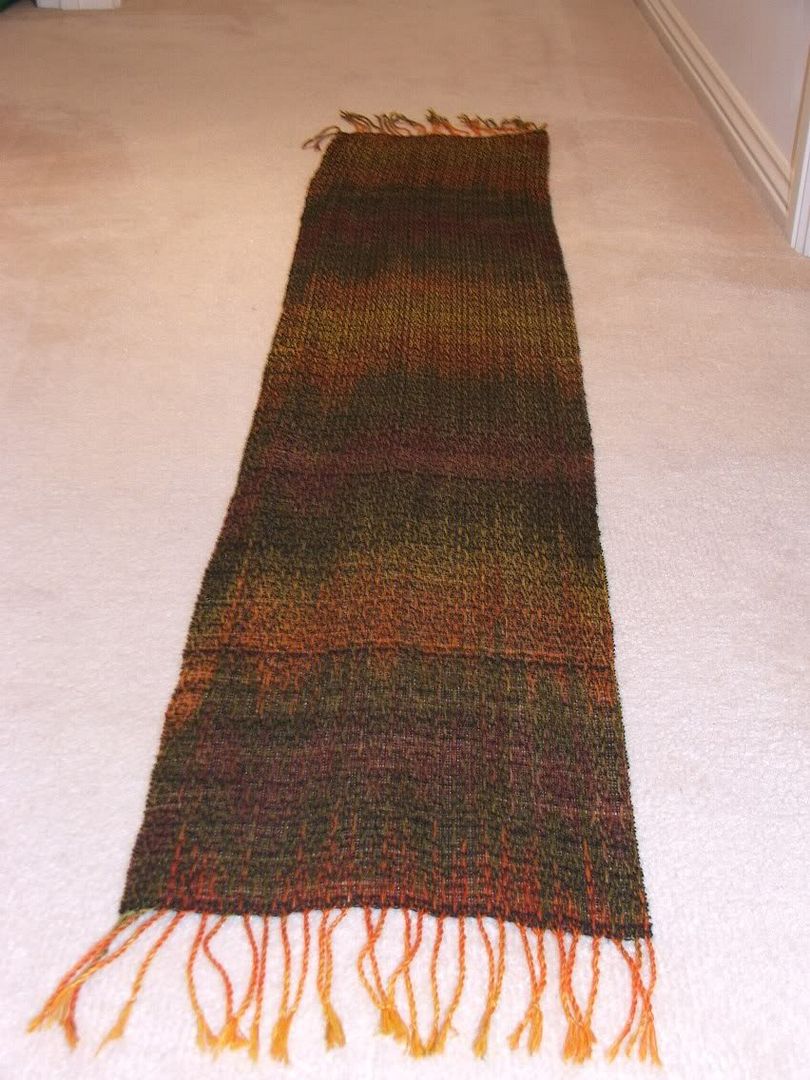 Overall, I'm really happy with the result. Spending the money on the nice lace-weight wool really paid off, as I now have a unique scarf for less than $25. And it is unbelievably light, warm and soft. I'm definitely happy enough to want to repeat the experiment another time, using the fire colours of red, orange and yellow. Perhaps before next winter.